Empowering Clinical Staff
Measuring a patient's progress made easy with complete access to patient's chart. 72 hours single view display provides critical information on progress made by a patient in last three days.
Interface with medical devices, captures patient's vital data electronically and transfers it to patient's chart. It eliminates patient safety errors that may occur due to inaccurate manual transcription.
Integration of ICD 10 and CPT codes for accuracy of diagnostic information pertaining to procedure and diagnosis of a patient in a patient chart.
Medication Details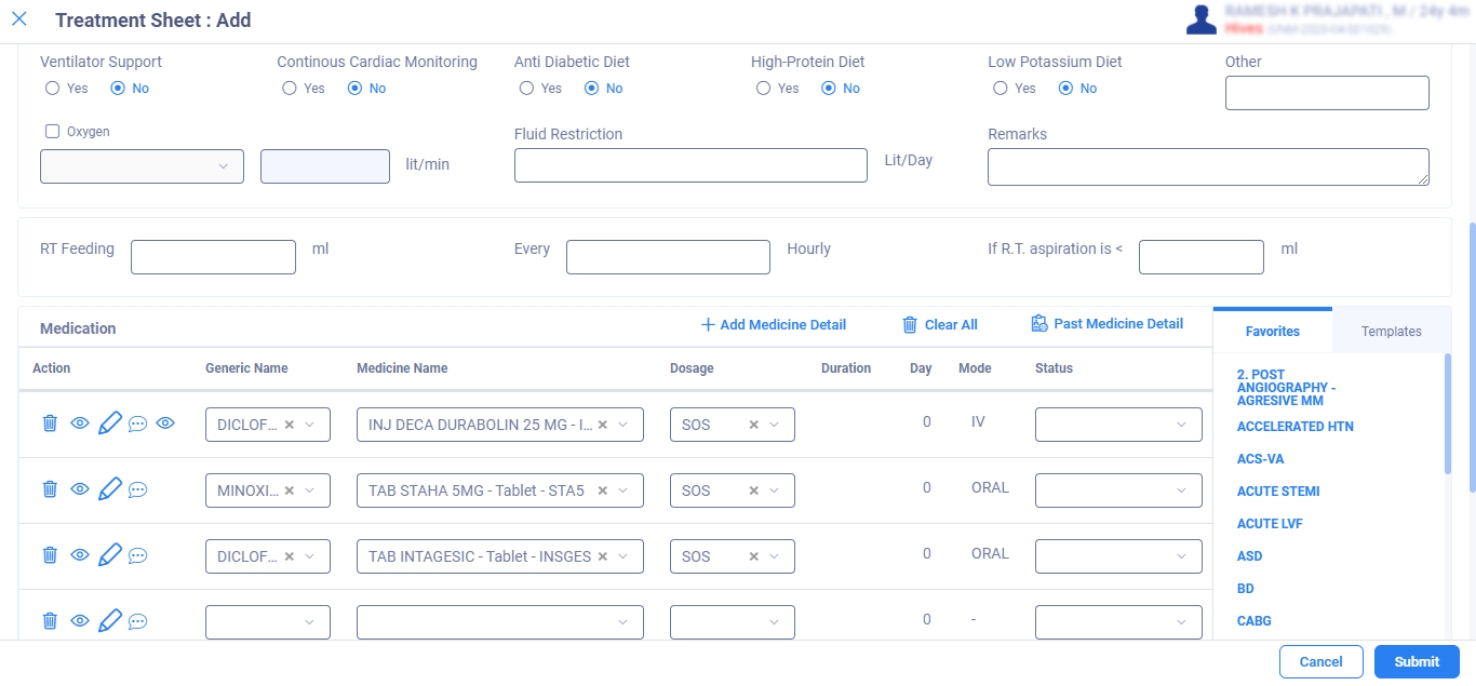 Pain Score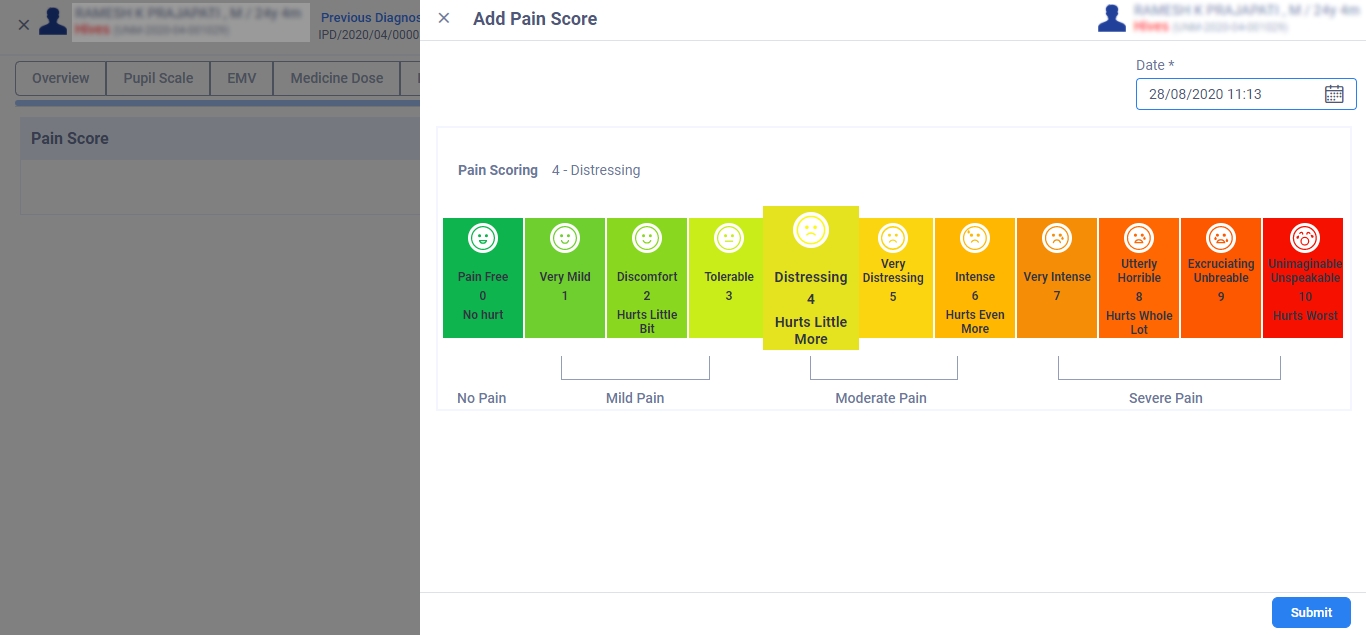 Eye Score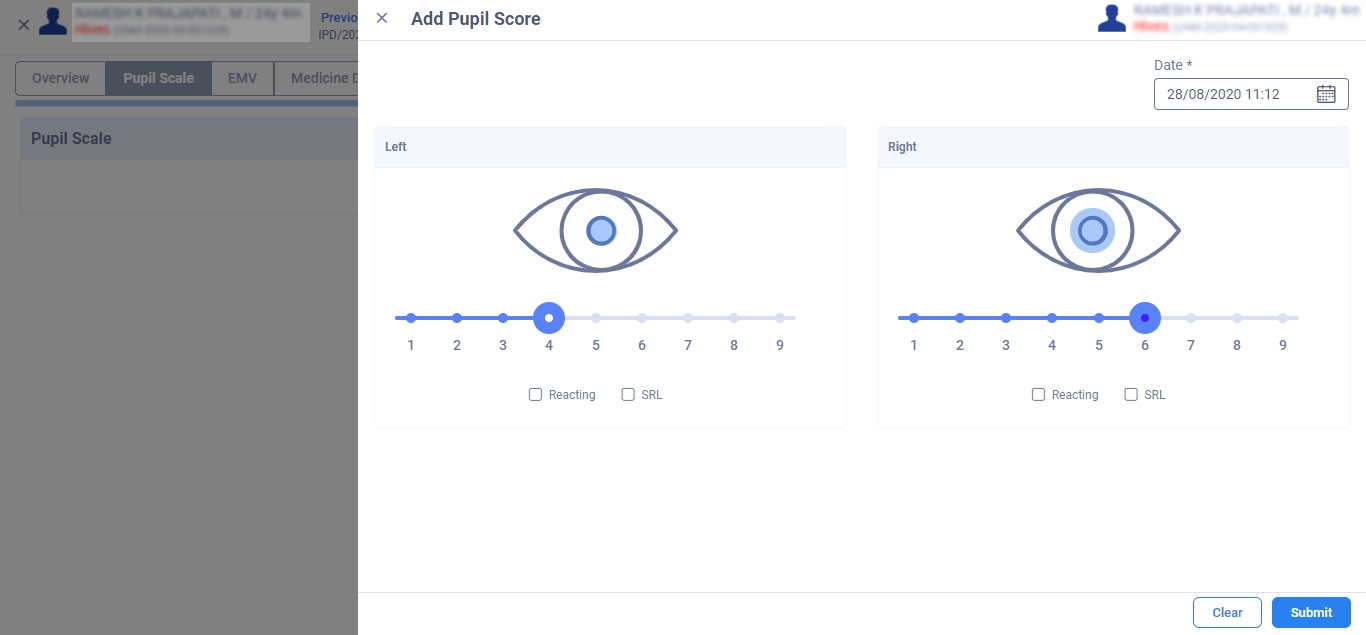 Patient's Vitals