Inventory and Asset Management
An easy to use system that ensures availability of medical items, drugs, and equipment as and when required.
Assists staff in effectively planning, organizing and controlling the flow of materials.
Helps hospital in avoiding unnecessary stocking of drugs through identification and selection of store items, demands estimation and forecasting of materials.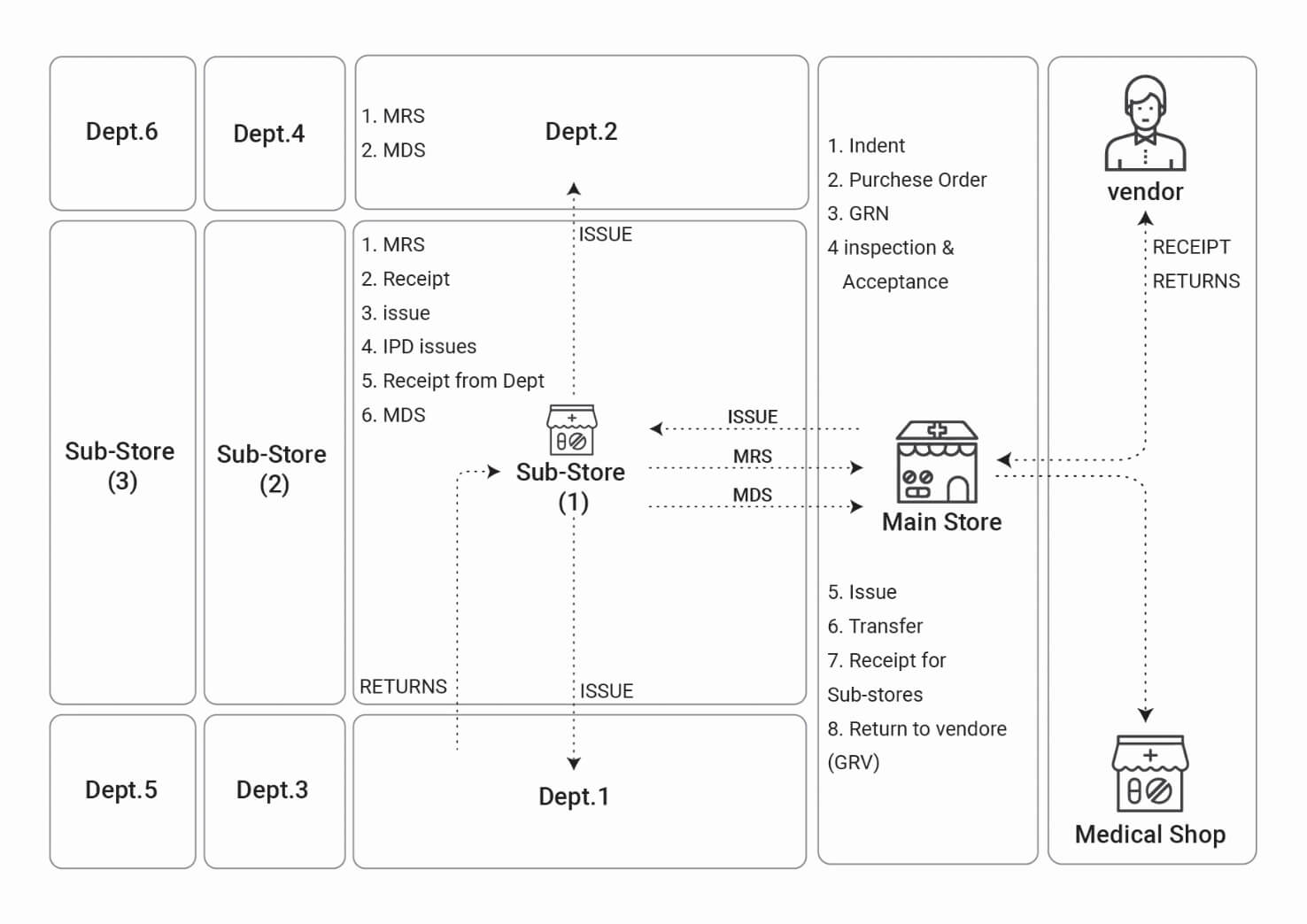 Feature List
Expiration Date
Management