Effective Queue Management
Effectively addresses queue with less waiting time.
Reduces workforce required to manage the queue.
Smart tool for monitoring Physician's turn around time.
Assists staff with alerts and notification to divert and schedule the patient where there is less waiting.
Clinical Staff can manage flurry of examination and test on a hectic, check-ins day by a dashboard view.
Doctor's Queue Status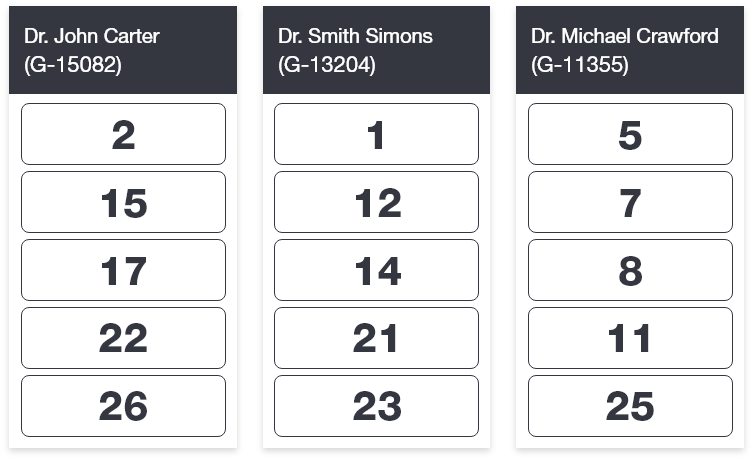 Department's Queue Status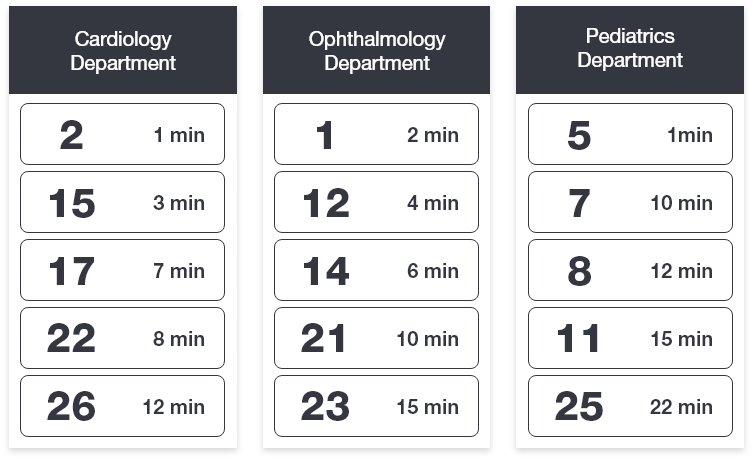 Doctor's Queue Status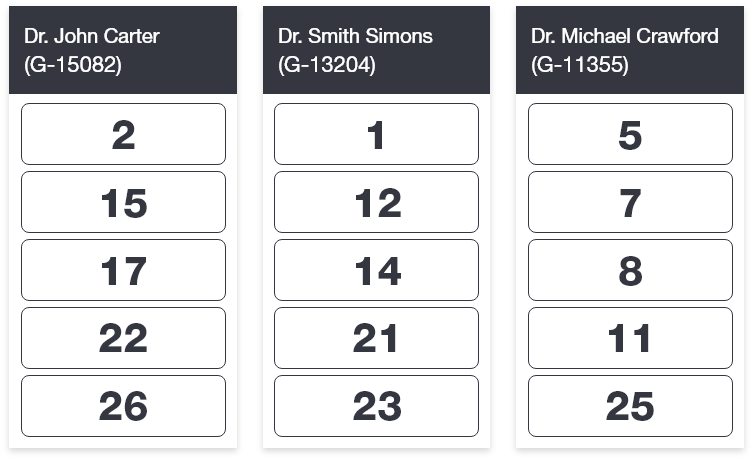 Real time queue status display

Configurable Waiting Time