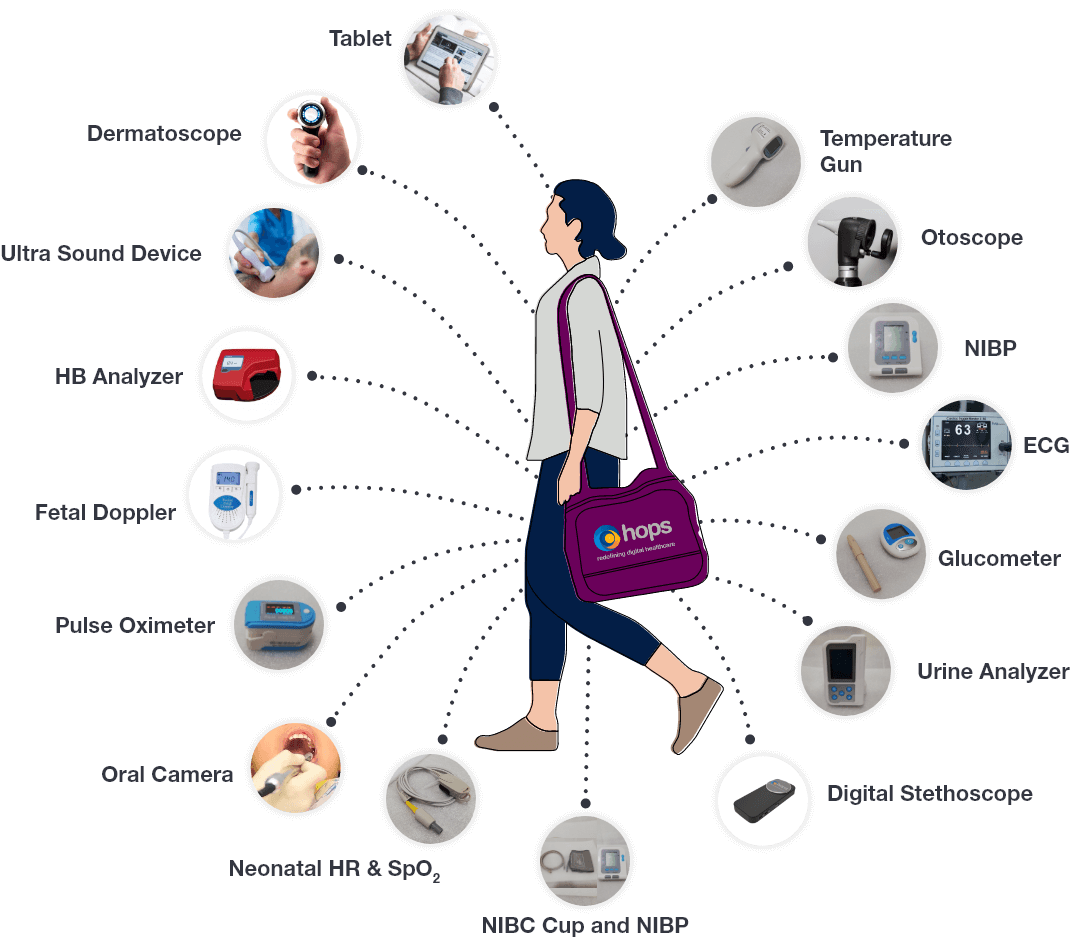 Health Bags
Take The Clinic
Where the Patients Are
Making Primary Healthcare Accessible to
those at the Bottom of the Pyramid.
Explore more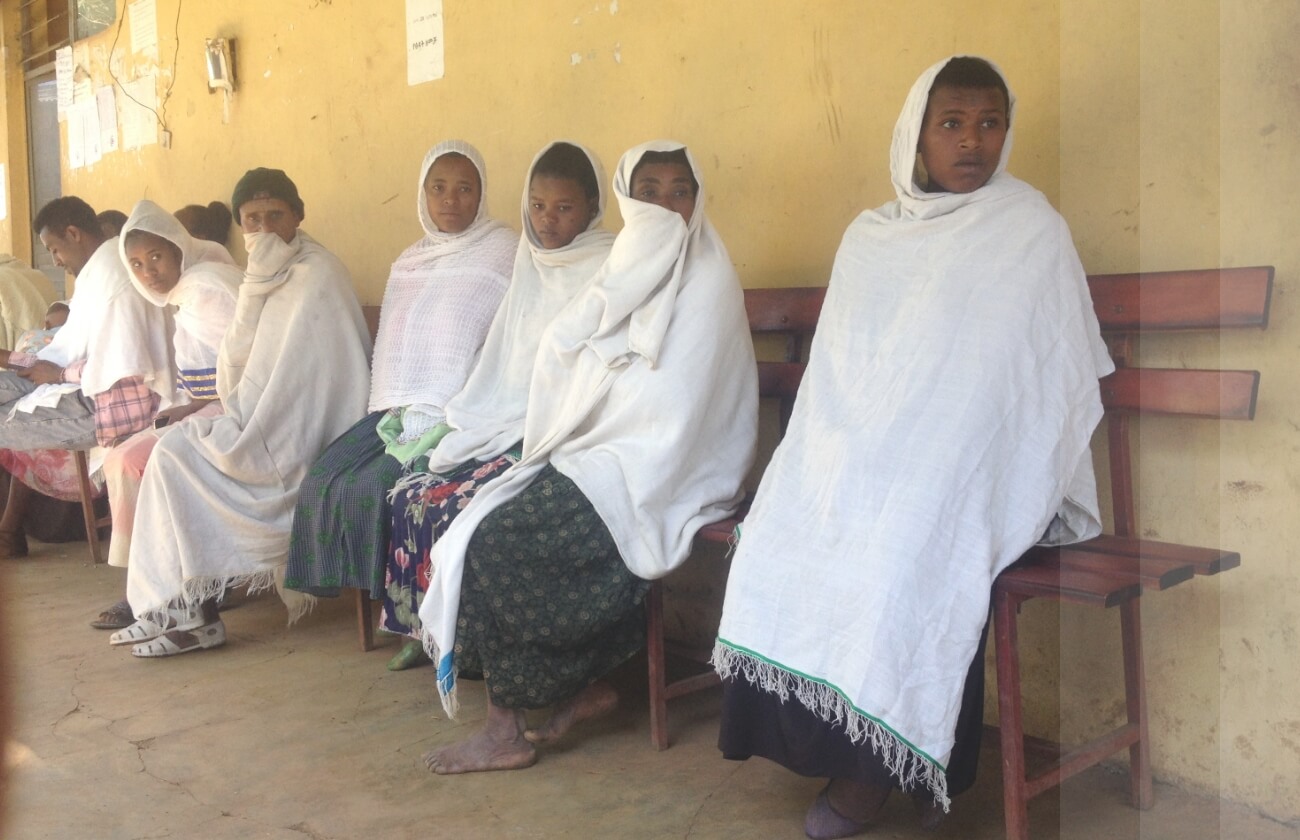 The Need
The rural population is bereft of primary healthcare services due to lack of medical infrastructure, and government funding.
A practical alternative to the lack of clinical manpower in rural areas.
Addresses the issue of limited emergency care & bare minimum connect with medical experts.
Health Bags
Features
Equipped with ICT platform with telemedicine support to conduct door to door screening

Includes Clinical tools and cutting edge Diagnostic devices

A field health worker can easily connect with a team of experts for remote consultation

Operates on Solar Panel even in the remotest corner in absence of electricity with online/offline support

Provides on the spot screening of vitals & 20 basic blood and urine parameters

Real time community health analysis & Intelligent Decision Support

Intelligent decision support and analysis of Public health

HIPAA compliant Electronic Medical Record System
Screening & Diagnostic
Facilities
Diseases
Services
Screening

Non-Communicable Diseases

Blood Pressure, Pulse, SpO2, 12 lead ECG, Respiratory Rate, Heart Sounds (Auscultation)

Cardiac & Pulmonary Screening

Blood and Urine Sugar

Diabetic Screening

Common skin diseases screening with Dermatoscope

Dermatology Screening

Otoscopy and Oral Check-up

ENT / Oral Screening

Maternal and Infant

Blood Pressure, Pulse, Fetal Heart Rate, Hemoglobin, Breast examination, Immunization Module, Ultrasound (outside India)

Antenatal Screening

Mid Upper Arm Circumference for malnourishment, Pulse, non-invasive Hemoglobin, Respiratory Rate, Body Temperature, Immunization Module as per RI

Neonatal/Infant Screening

General Pathology Tests

Hemoglobin, Malarial Parasites

Pathology Tests

Lipid profile by digital, portable lipid analyzer
11 parameters Urine test
HCG Test (Pregnancy Test) (Urine)
Health Bags
Benefits
Primary Healthcare Service at the doorstep of vulnerable and marginalized communities

Reducing Patient walk-ins at Government health centers & Hospitals

Low Infrastructure cost compared to setting up Health centers in remote location

Saving daily wages, traveling cost of patients staying in remotest location

Prevents high cost healthcare expenditure of BPL group

Real time community health analysis & Intelligent Decision Support

Early detection of Non - communicable disease

Covers most of the maternal & child health services including ante-natal, post-natal & immunization as per the government guidelines.

Early detection of high risk pregnancies. Promotes institutional deliveries to reduce maternal deaths

Addresses the shortage of staff effectively in rural areas.

Portable Clinic, easily accessible in remote areas.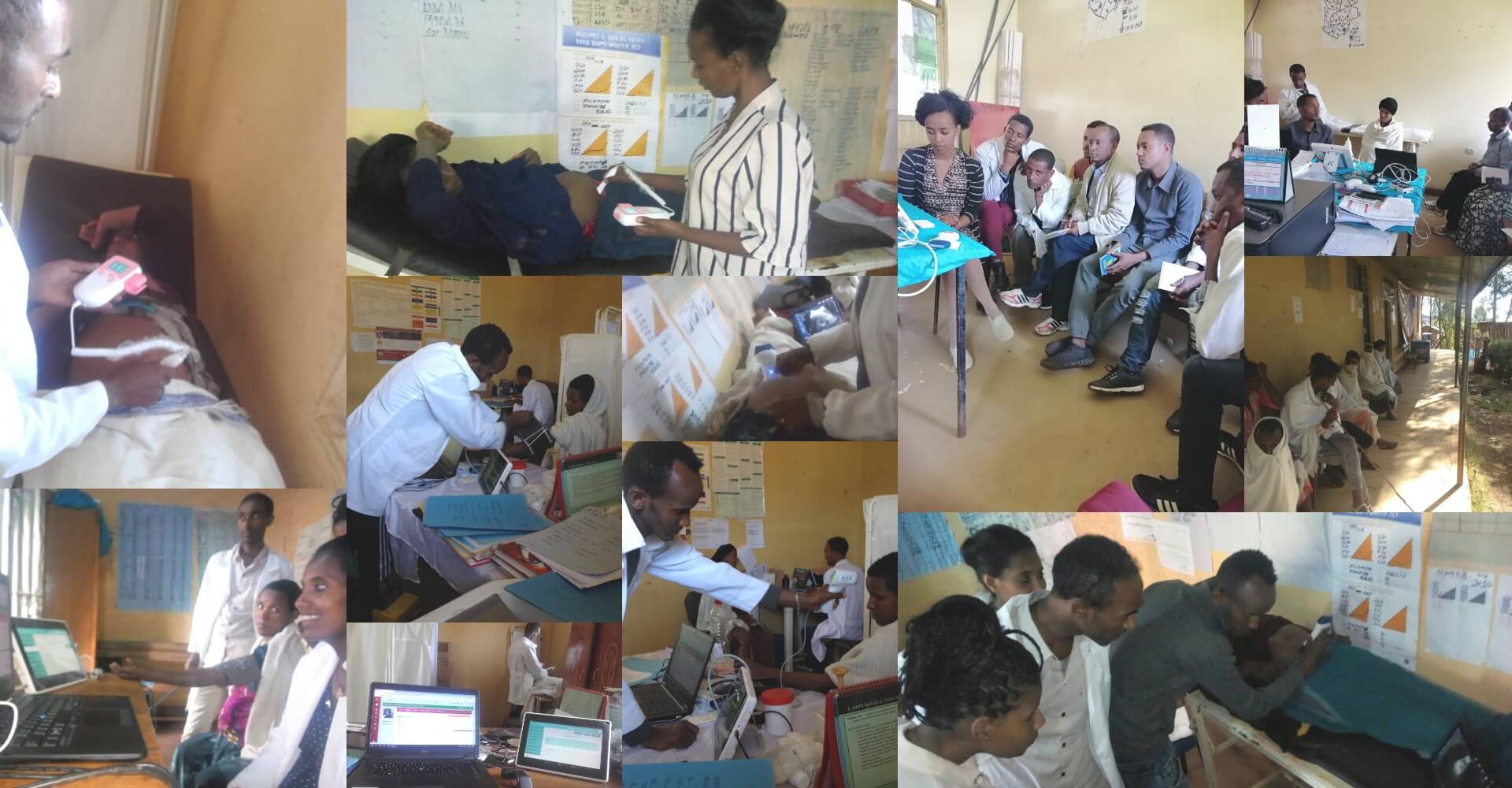 Data Capturing &
Reporting
Patients Visit Report
Provisional Diagnosis Report
High Risk Visit Reports
Lab Reports
Medicine Reports
Doctor Review Report
Counselling Reports
Bill Summary Report
Inventory Stock Report
Expenditure Report
ICT Platform
Features
Patient Record
Management
History Taking and
Clinical Details
Integration of Medical
Devices
Ability to work offline in remote areas without internet & sync the information, preventing any data Loss.
Use Case
Providing access to prenatal screening through Health Bags for pregnant women in Ethiopia
In 2019, World Vision, Ethiopia indulged HOPS Healthcare to design and deploy an innovative, fully equipped Health Bag that is integrated with medical devices such as blood pressure machine & ultrasound which equips health workers in remote areas to conduct proper Prenatal screening.
Telehealth
HealthBags
Telemedicine
Explore more