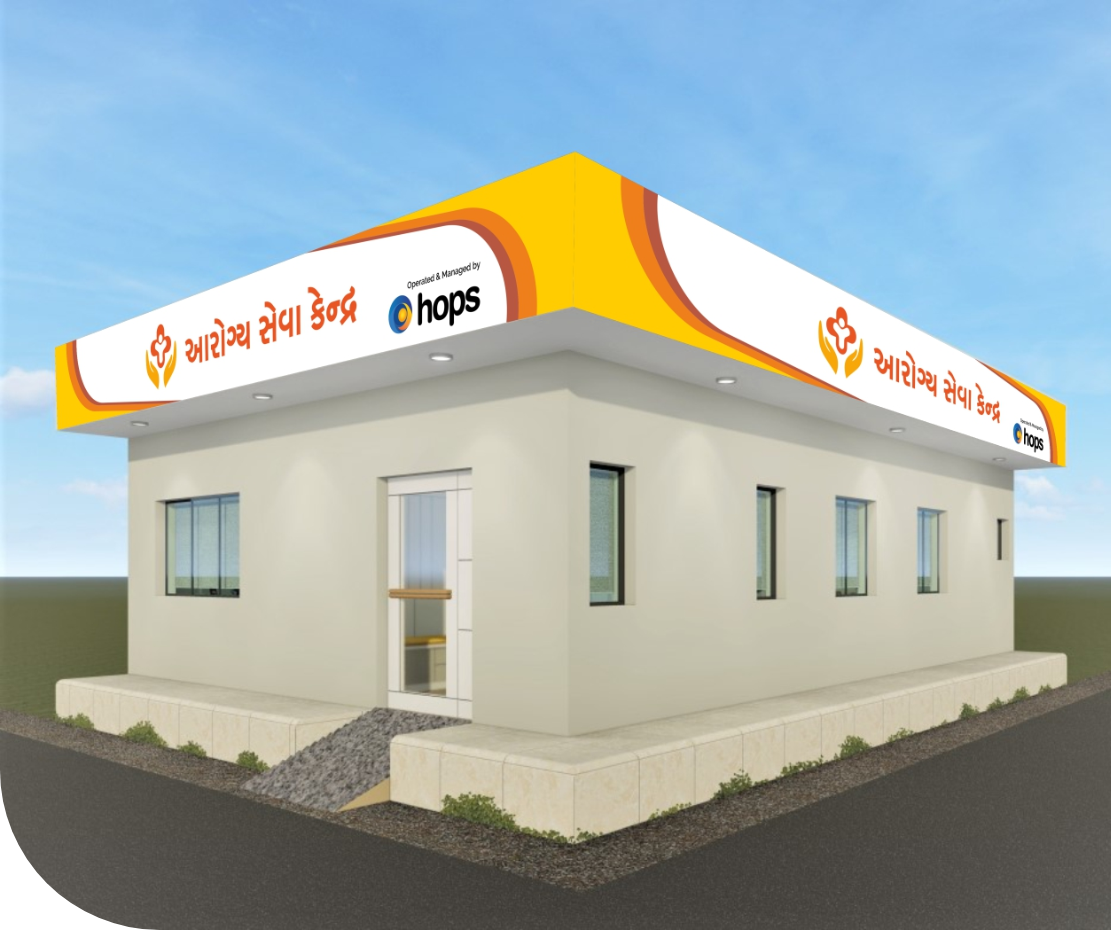 Health and
Wellness Clinic
Strengthening digital healthcare delivery system in rural areas & semi-urban (Tier – II, III) cities
Explore more
The Need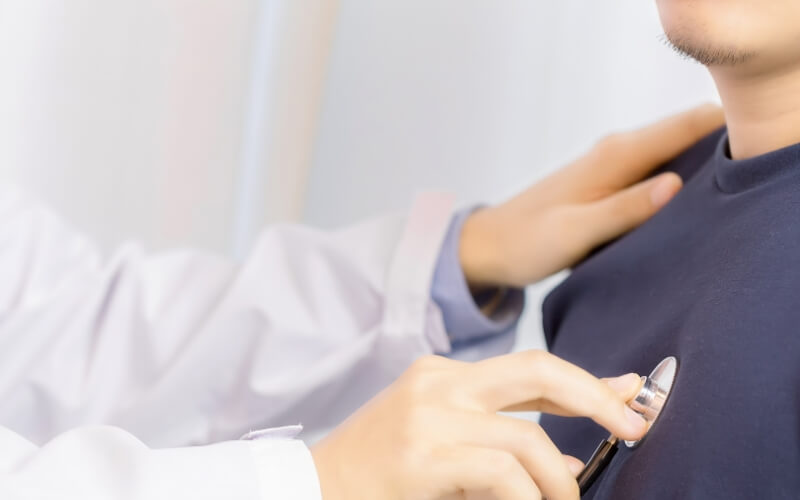 Huge dearth of Hospitals, Healthcare centers & clinical manpower in rural areas
60% of hospitals, 75% of dispensaries and 80% of doctors are located in Urban Areas
Poor infrastructure and lack of diagnostic facilities in rural areas
Rural population left with a tough choice i.e. either to travel to cities to access basic healthcare facilities or ignore the symptoms as treatments are expensive
Key Highlights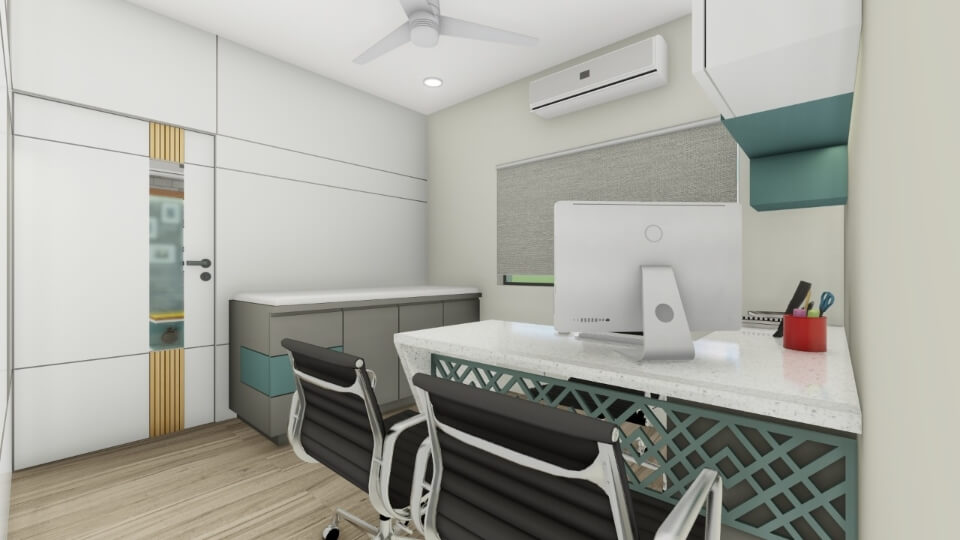 A state of the art, fully functional, digitized clinic providing a large spectrum of Primary healthcare services & diagnostic facilities
Making high quality care accessible through telemedicine consultation
Solving the problem of referrals to the health centers by providing basic healthcare and diagnostic facilities to the unprivileged population, close to home.
Equipped with digital devices providing Real Time Health Readings
Capacity to conduct more than 50 pathology test
Digital X-rays for all types
PACS/DICOM integration
Tele-clinic system E-Clinic
Operable in offline and online mode over 3G/4G connection & Satellite Network
Centralized Dashboard for effective monitoring & reporting
HL7 & HIPAA compliant
Advanced Health &
Wellness Center
Bringing Comprehensive Primary Health Care Services closer to the homes of the people. Covering wider range of healthcare screening services to address the Primary healthcare needs of the population.
Maternal & Infant Health Screning

Child & Adolescent Health Screening

Management of Communicable diseases

Management of All kind of NCD
First Level Emergency Services

Family Planning Healthcare Services

50 Plus Pathology Testing + Digital Xray Facilities


Static Clinics Covering
the Scope of HWCs
Facilitating seamless continuum of care to achieve the object of equitable healthcare for all
Delivering quality healthcare covering Preventive, Promotive & Curative healthcare
Reducing Patient waiting time to not more than 30 minutes
Providing access to specialists doctors and experienced qualified staff at the clinic
Ensuring Care continuity with a two way referral system and follow up support
Operations & Clinical
Screening
Diseases
Services
Equipment

NCD
Cardiovascular Diseases

Specific screening and questionnaire for risk factor total cholesterol & components, Creatine, Kinase and more

12 Lead ECG

Digital Stethoscope

Blood Pressure Monitor

Digital BMI

Waist Circumference Tape

Chronic Respiratory Disease

Screening for COPD, Asthma Pulmonary Function Test

Spirometer

Peak Flow Meter

Digital Stethoscope

Pulse Oximeter

Diabetes Screening

Specific Screening & history taking, Blood & Urine sugar, HbA1C, S. Amylase, S. Lipase

Digital Stethoscope

Blood Pressure Monitor

Semi automatic Biochemistry Machine

Portable Digital Glucometer

Risk Factors

Lifestyle Diseases risk factor for NCD such as Tobacco, alcohol & Stress by Screening and/or Assessing Liver profile, Immuno-essays, lipid profile

Semi automatic Biochemistry Machine

Portable lipid Analyzer

General Outpatient Care

Treatment and Management of common ailments such as fever, body-ache, common cold etc. General Examination, Body Vitals Hematology – 21 Parameters, CRP

Digital Stethoscope

Infrared Temperature Gun

3 part cell counter

Communicable Diseases

Early Detection and prevention of community outbreak of common communicable diseases such as Malaria, Typhoid, Diarrheal diseases etc. Physical Examination, Body Vitals, Complete Blood Count, Malaria P. Falciparum & P. Vivex Ag; Chikungunya Ag; Dengue NS1 & Combo Ab; Rapid Typhi IgM, Serum Electrolytes.

Rapid Tests kits

3 part cell counter

Semi automatic Biochemistry Machine

Reproductive, Maternal, Neonatal, Child & Adolescent Health

Ante-Natal & Post-Natal Check up as per WHO guidelines, Immunization Clinic; Treatment of common childhood illness Treatment & management of common RTI/STIs, Adolescent counselling Family Planning Services

Fetal Doppler

Digital BMI

Ultrasound (only specific countries outside India)

Pulse Oximeter – Neonatal & Adult

Middle Upper - Arm circumference tape

Blood Pressure Monitor

Height & weight Machine for adults & infants

Oral Health

Basic Oral Health check-up, oral ulcers, submucosal fibrosis and other screening for oral cancers Common hematology blood tests

Digital Stethoscope

Infrared Temperature Gun

Oral Camera

Imaging

Ear - Nose - Throat

Screening for common ailments. Common hematology blood tests

Digital Otoscope

Laryngoscope

Dermatology

Screening for infectious skin diseases, skin cancers and other skin related conditions Specific Tele-Dermatology module.

Digital Dermatoscope

Mental Health

Screening & basic management of Mental Health ailments. Questionnaire algorithm for common mental disorders such as Depression & anxiety

EEG

Ophthalmology

Anterior and Posterior Retina Check Retinopathy, Cataract, Glaucoma Screening, Eyesight checking, Fundoscopy, refractive error tests

Fundoscope

Snellen's Chart
Health Services
Easy to use system that allows clinicians to record patient's details along with complete access to patient's past records and lab reports.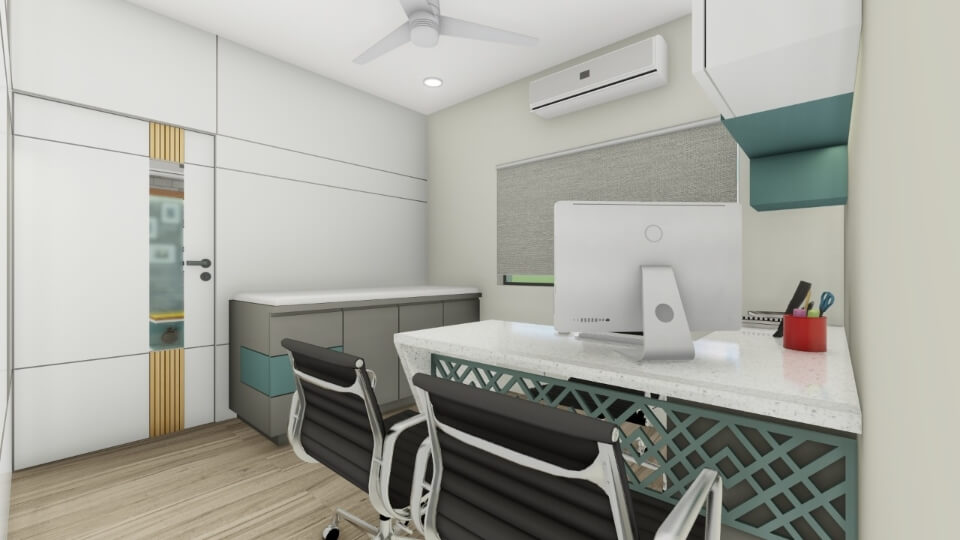 Patient can be referred to tertiary care

Pathology & medication integrated

Easy to use & clinical details with a single click

Easy to use & clinical details with a single click

Addressing multiple complain of the patient

Addressing multiple complain of the patient
Radiology Reporting
Provides High quality 2D/3D images access to Radiologist for image reads, interpretation and reporting.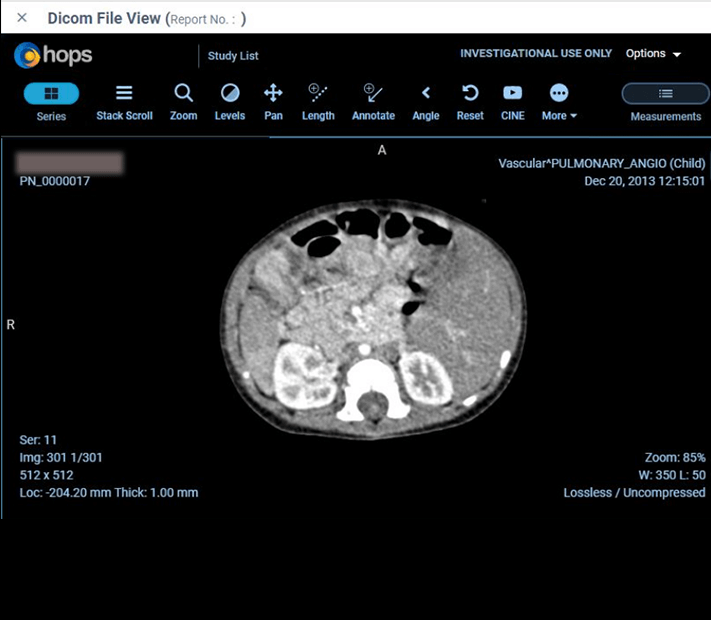 Tele-Consultation
Our Teleconsultation facility at the clinic allows patients to connect with the specialists through video conferencing and consult for diagnosis, treatment plans, recommendation and second opinion. Through telemedicine consultation we bridge the existing healthcare gap and enable rural population to get consultation from the experts and specialists from tier - I cities.
Quality Metrics
An HMIS dashboard feature that allows easy capturing and monitoring of key health outcome indicators that include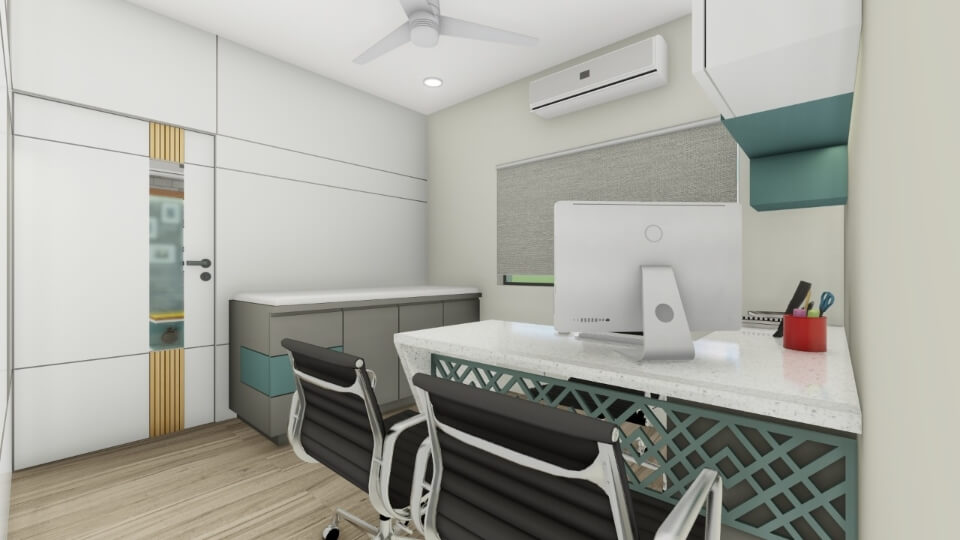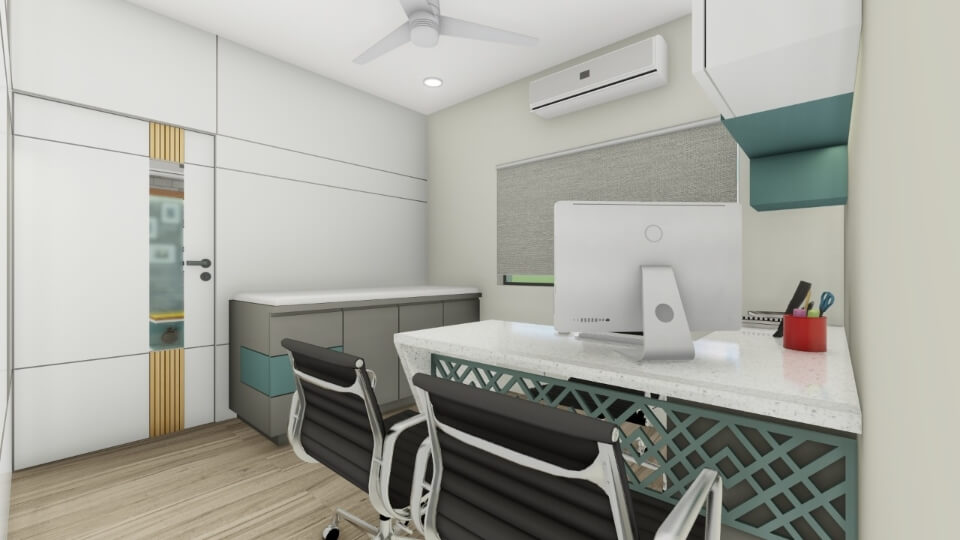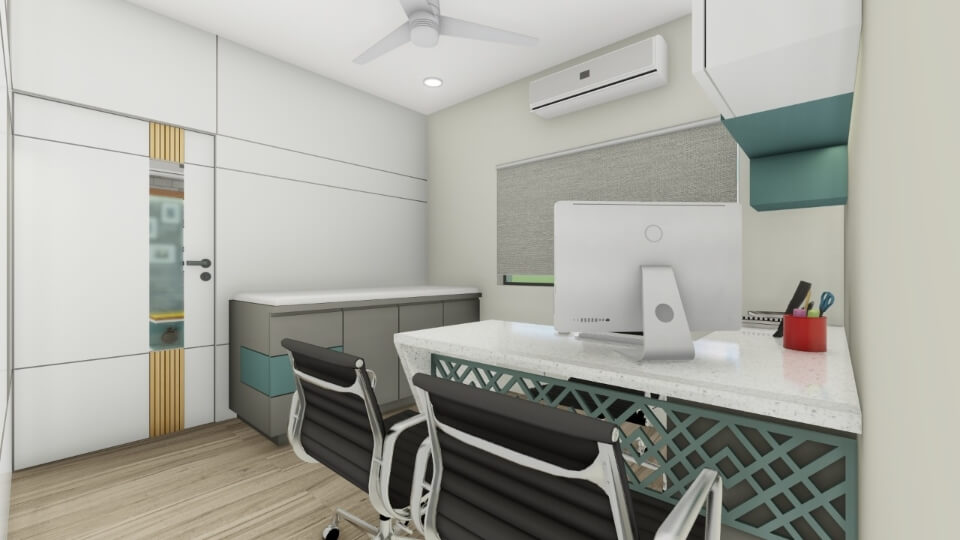 Total patient served
Daily Patient Visits
Counselling beneficiaries
Treatment provided
Inventory, and more.
Gender wise bifurcation & categorization of OPD cases - complaints and diagnosis
Use Case
Amreli district gets state of the art fully digitized Primary Clinic
Hops Healthcare in collaboration with District Mineral Foundation creates first of its kind of digitized Primary Health Clinic for the villagers of Lodhpur, in Amreli. Villagers will no longer have to travel 50-60 kilometers to access primary healthcare services, once the clinic is operational. They will be able to get major primary healthcare services and diagnostic facilities at one place.
Public Healthcare
Digital Clinic
Telemedicine
TeleConsultation
Rural Healthcare
Remote Care
Explore more