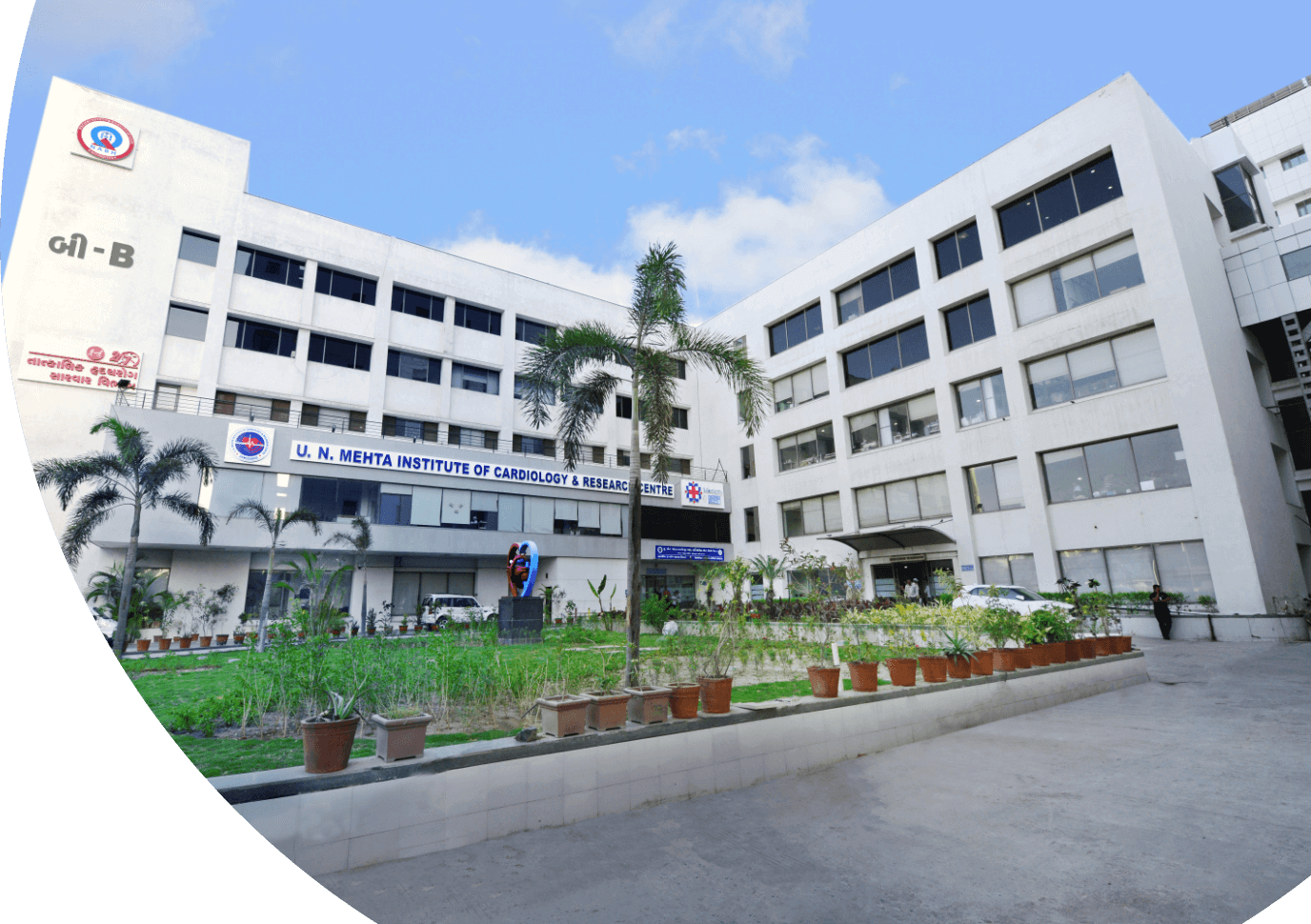 Medicity, Ahmedabad is one of the oldest and largest public hospitals, in the world. Since its inception in 1982, it has been on the forefront in serving 'indigent class'. It is a part of the Civil Hospital which is the largest public hospital in India, located in Ahmedabad, Gujarat. Sprawled over 110 acres, Civil hospital houses autonomously managed and run Kidney, Cancer, Heart, Eye, Paraplegia, Dental & TB Hospitals. It's known for treating over 13 lakhs patients and perform over 80,000 surgeries in a year. HOPS Healthcare partnered with the hospital to enable them to switch to a holistic EMR-EHR system for seamless information exchange and smooth functioning of the hospital.
Business Challenges
The hospital limited the use of digital platforms and software only for billing and registration. Patient care and delivery were adversely affected in the absence of reports and proper records. Manual exchange of information from one department to other was time consuming, especially in the case of billing, laboratory and radiology reports. Scenarios like patients forgetting to carry their laboratory reports and imageries for follow up appointments were umpteen. Physicians and surgeons were deprived of making informed, better clinical decision in such situations.
Transformation
Hospital was able to improve the quality of care by reduction in patient discharge time, length of stay, and patient wait time. Physicians were able to monitor and screen patients remotely after all the six sites were integrated with the main hospital.
Results
RIS Integration
All the 6 sites of the hospital in the state are integrated with the main hospital. Physicians have easy access to 2D & 3D images repository.
Improved Performance
Better Clinical, Financial & Operational output.
Platform Scalability in all Areas
Delivering Value Based Care
HOPS Healthcare delivered a hospital information management system that enabled hospital in implementing continuum of care & enhancing patient experience, with capacity to manage massive number of patient records.
1,251 Beds
Started in 2010 with 450 beds, the system is currently managing 700 beds & has the capacity to be scaled up to managing 1300 beds
34,203 IPD Visits
Hospital has shown upward trend in IPD Management. From managing 11,809 hospital IPD in 2010, the visit number has increased to 34,203 in last 10 years.
2,73,173 OPD Visits
Hospital is able to serve more patients with a lot of tasks being automated. CDS features for physicians that saves time. From 73,208 OPD visits in 2010, hospital noticed a consistent increase in the visit in the last 10 years, with the highest being 2,73,131 visits.
5 Million Transactions
In 2010 Doctors managed 10,000 medical transaction which increased to 1lac in 10years. Currently the system manages close to 5 Million medical transaction.
1 Hour Discharge Time
Patient discharge time decreased to 1 hour from 6 hours Business Challenge
Story
Medicity utilized different systems for registration and billing and maintained patient data in legacy records. The other key departments affecting Patient Care such as clinical, laboratory, Radiology were not integrated. Interconnectedness and interdepartmental communication was a challenge as most departments operated in isolation. There was no single system to integrate all the departments. Creating IT infrastructure for the system hosting was also a challenge considering the massive size of the hospital.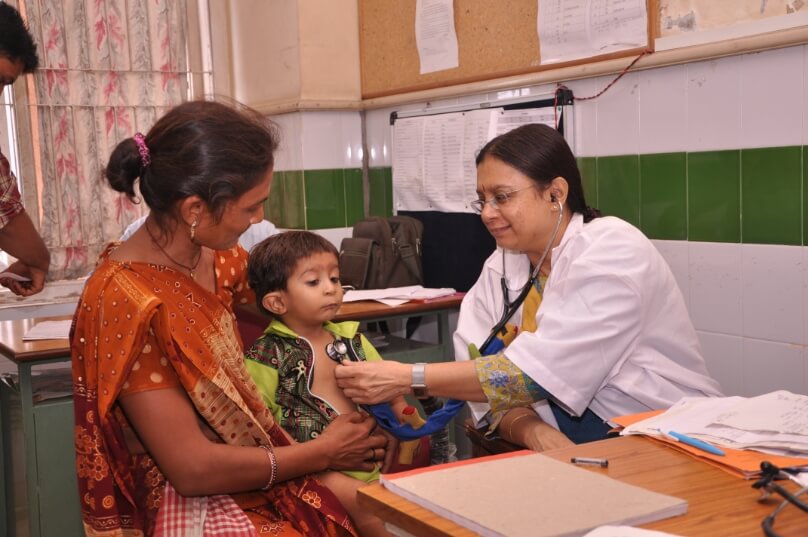 The EHR system has played a key role in improving surveillance at the remote center & reduced the turnaround time for doctors and enabled them to provide better Patient Care. There is a massive decrease in visit discharge hours & length of stay at the hospital. Doctors are able to monitor & treat patients of all the six remote satellite centers easily from the main Hospital through Remote Monitoring and video consultation facility available with the system. The Cardiac App & Tele ICU allows clinicians to provide quality remote care at satellite centers.
- Dr. Chirag Doshi, Professor & Head of the Department,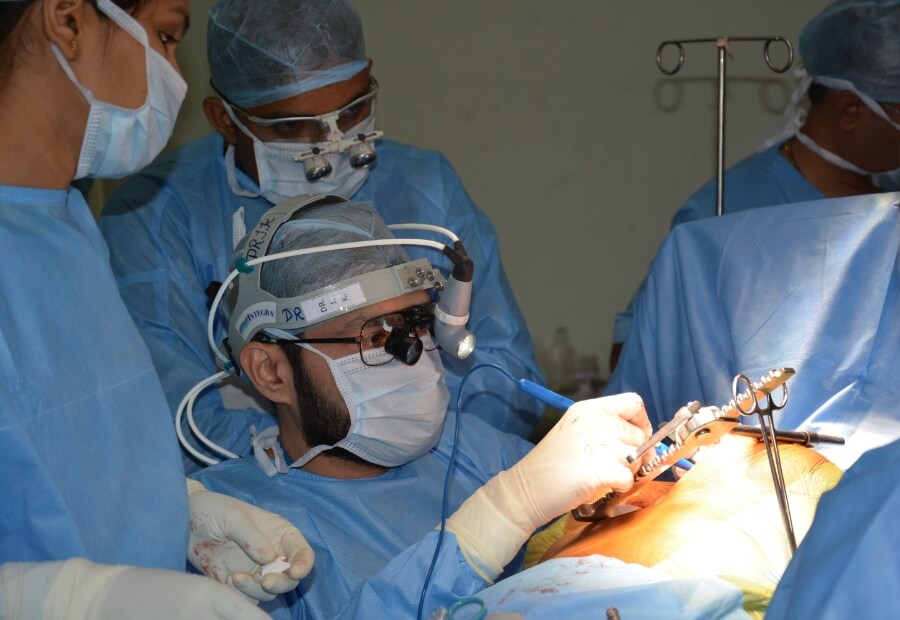 Transformation
Story
To integrate all the departments and to create a cohesive information management system, HOPS Healthcare implemented EMR – EHR system for complete information management of the hospital. Our system bundled various clinical modules such as Specialty Templates, ePrescribing, 72 hours – Patient Chart, Voice Recognition, speech to text feature, Laboratory Integration, RIS integration, Patient Portal & Mobile app for seamless information exchange. Our features helped physicians to improve 'Physician to Patient' experience. RIS integration at all the 6 remote sites saved doctors and patient's time that was earlier spent in commuting. Our operational modules such as front desk, administration, inventory, canteen management system, E/M coding, performance metrics, accounting and platform scalability enabled Hospital to achieve desired transformation and brought all the departments under a single system.
Impact Story
By leveraging HOPS healthcare system successfully, physicians and clinical staff reported increase in the productivity. Patient discharge time saw massive time reduction from 6 hours to 1 hour. Hospital's output improved in all the critical areas including clinical, operation and finance. Other key parameters of improvement included considerable decrease in mortality rate, shorter length of stay (LOS), decrease in operating turn-around time (TAT) and patient wait-time. With all the remote centers integrated with the main hospital, physicians were able to screen remote patients without having to travel to remote centers. Medicity has been utilizing HOPS EHR system successfully for more than six years.